HAPPY HOUR
Wednesday – Sunday
5PM – 9PM
First Floor Only
$7 Well Drinks
$8 Red/White Wines
$7 White Claw
$5 Drafts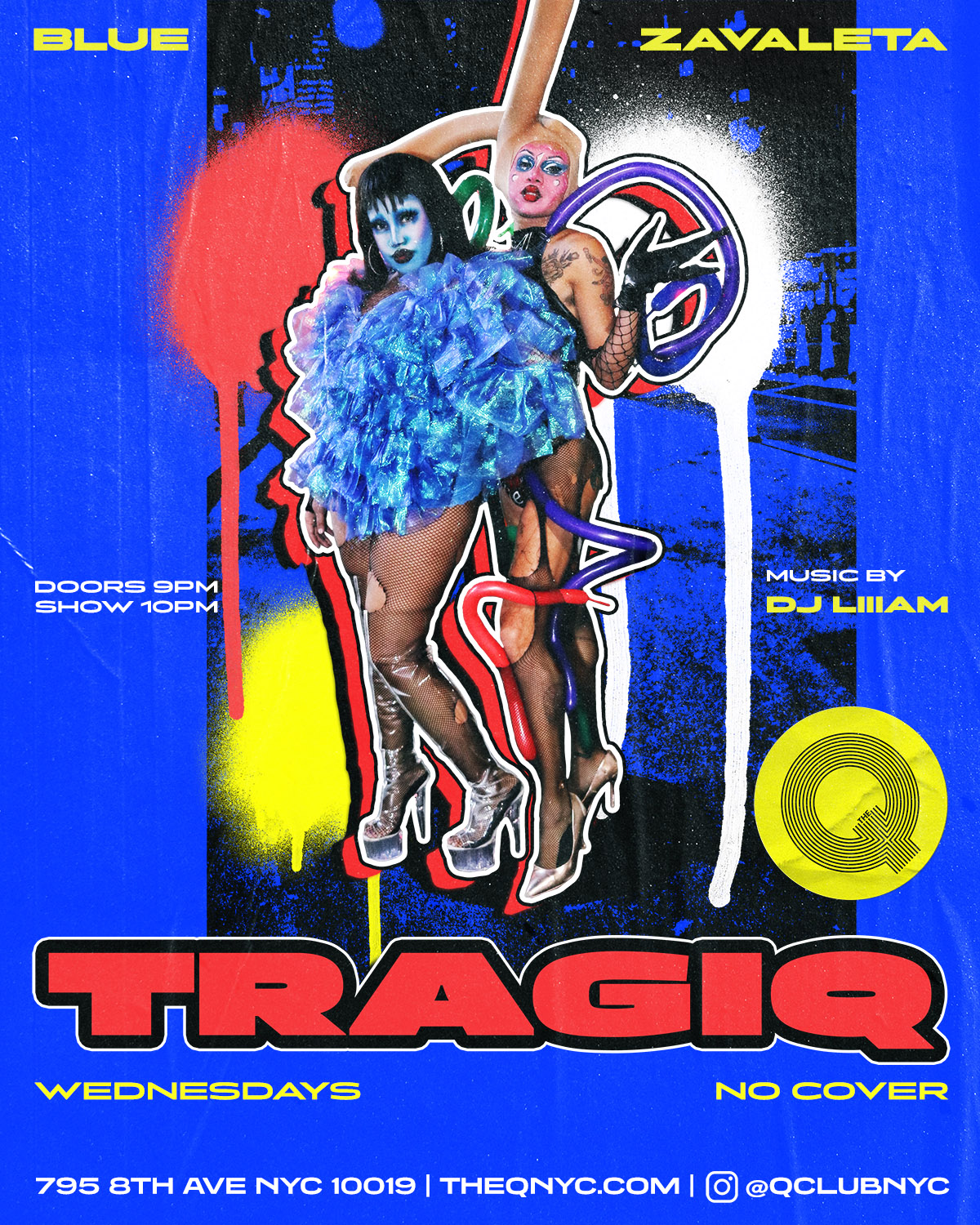 TragiQ
Weekly Wednesday Show 10pm
Weekly Wednesday Show 10p Brooklyn takes over Hell's Kitchen every Wednesday with TragiQ! Hosted by La Zavaleta and Blue this deconstructed non typical show brings you the alternative, urban vibes and is sure to keep you on the edge of your seat from beginning to end.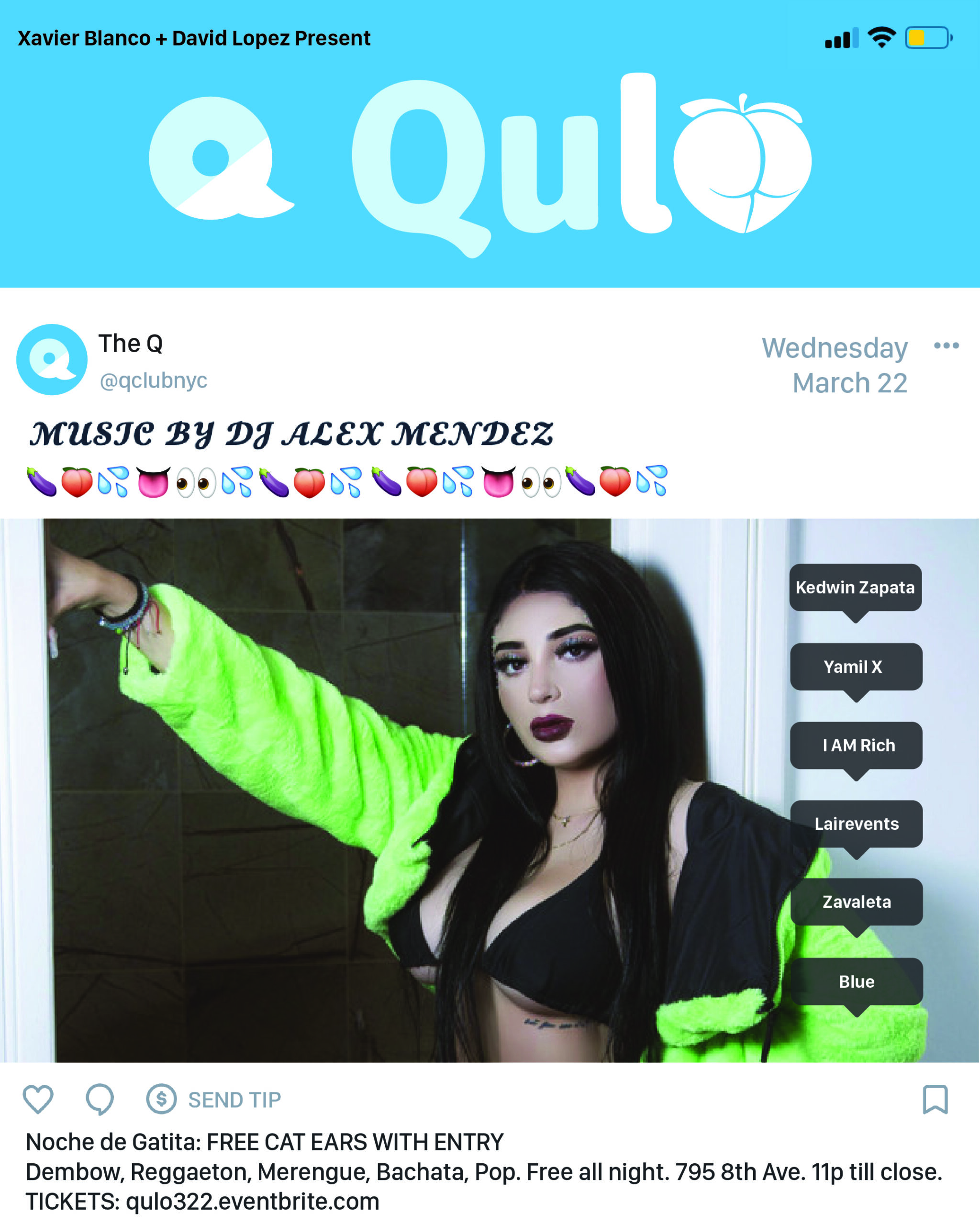 QULO
Wednesdays
Xavier Blanco & David Lopez Presents:
A new night at The Q! #QULO Wednesday
Our weekly Latin party every Wednesday is giving you house party vibes by DJ Alex Mendez. Party starts at 11p – the drinks are flowing and hookah is available.
RSVP NOW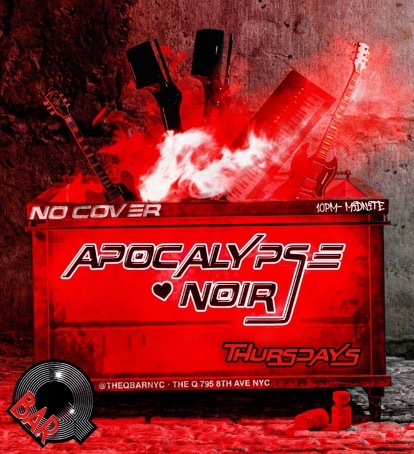 Apocalypse Noir
Thursdays
Weekly Thursday Show 10p This high octane show of live vocals and wild performances brings The Q into a world of Kill Bill meets cabaret. Soaring high notes, every genre of music you can think of, and a safe haven for ALL queer people.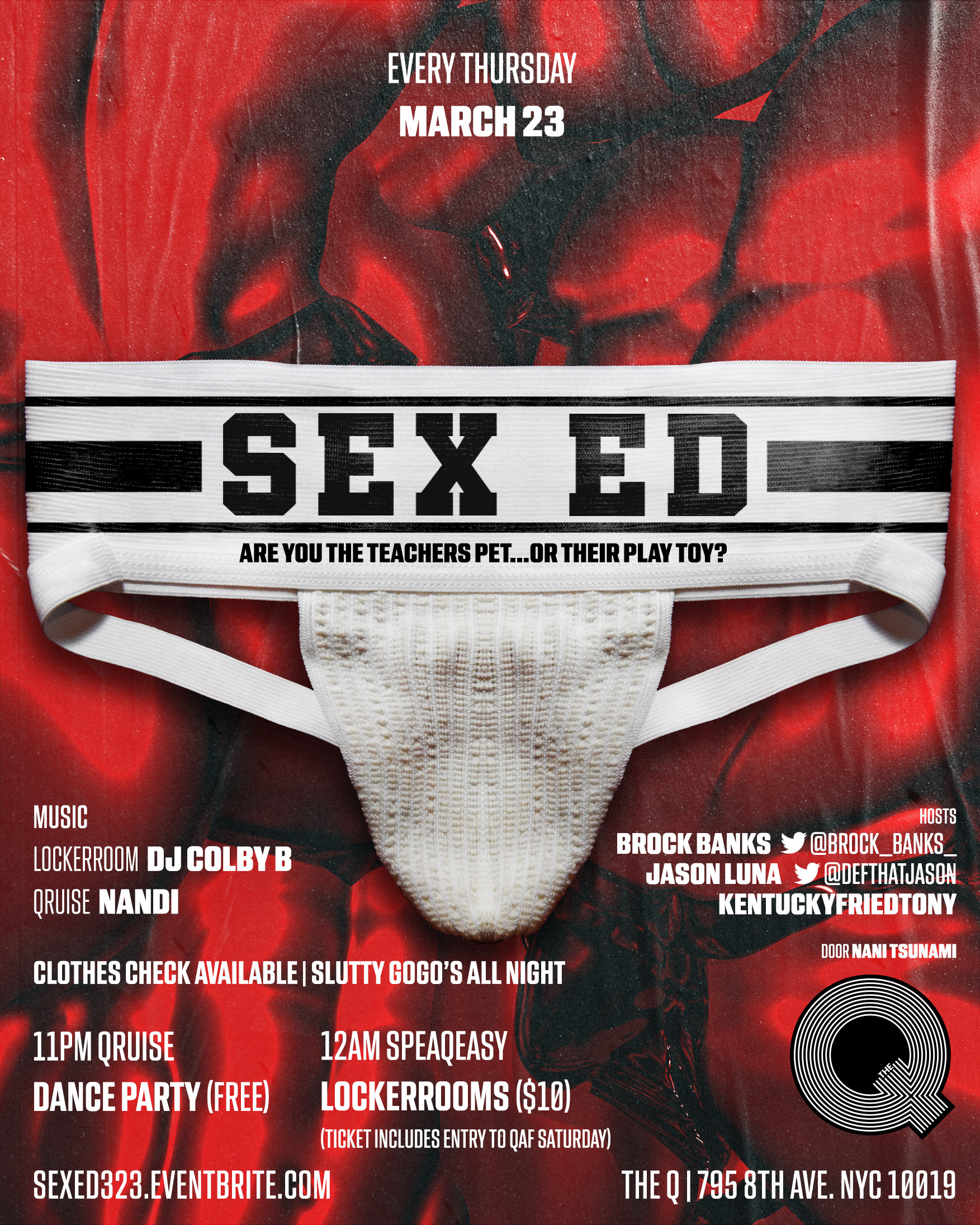 Sex ED
Thursdays
Are you the teachers pet or their play toy?
Come to the locker room and find out what position everyone is playing on Thursday nights at The Q! Clothes check available in the basement.
Music By:
P_A_T
Colby B
Hosted By:
@dombeeef on Twitter
@airikprince on Instagram
First Floor QBar:
#QULO Latin Party
Jay Essex
RSVP NOW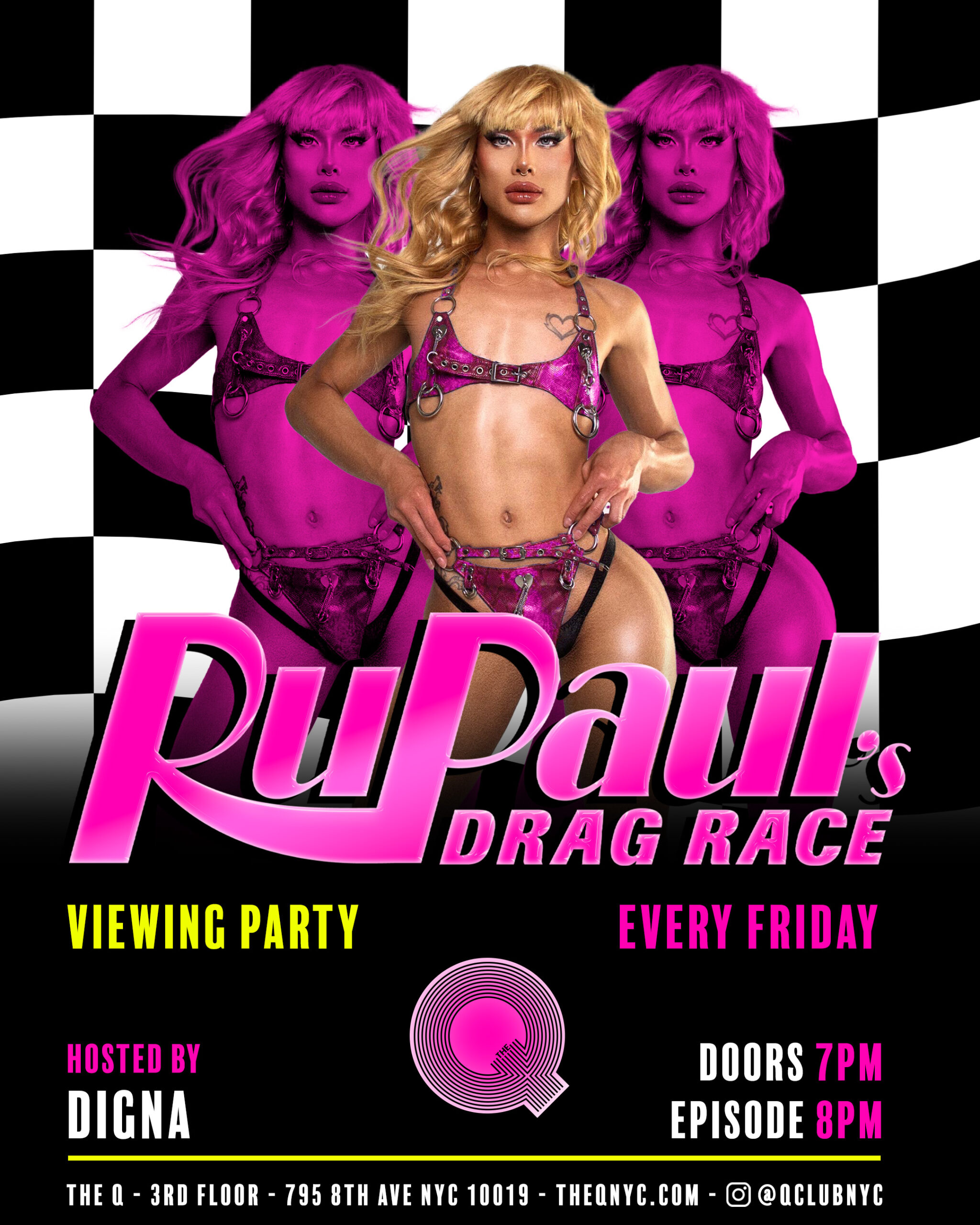 RuPaul's Drag Race
Fridays
Weekly Friday Show 8p hosted by Digna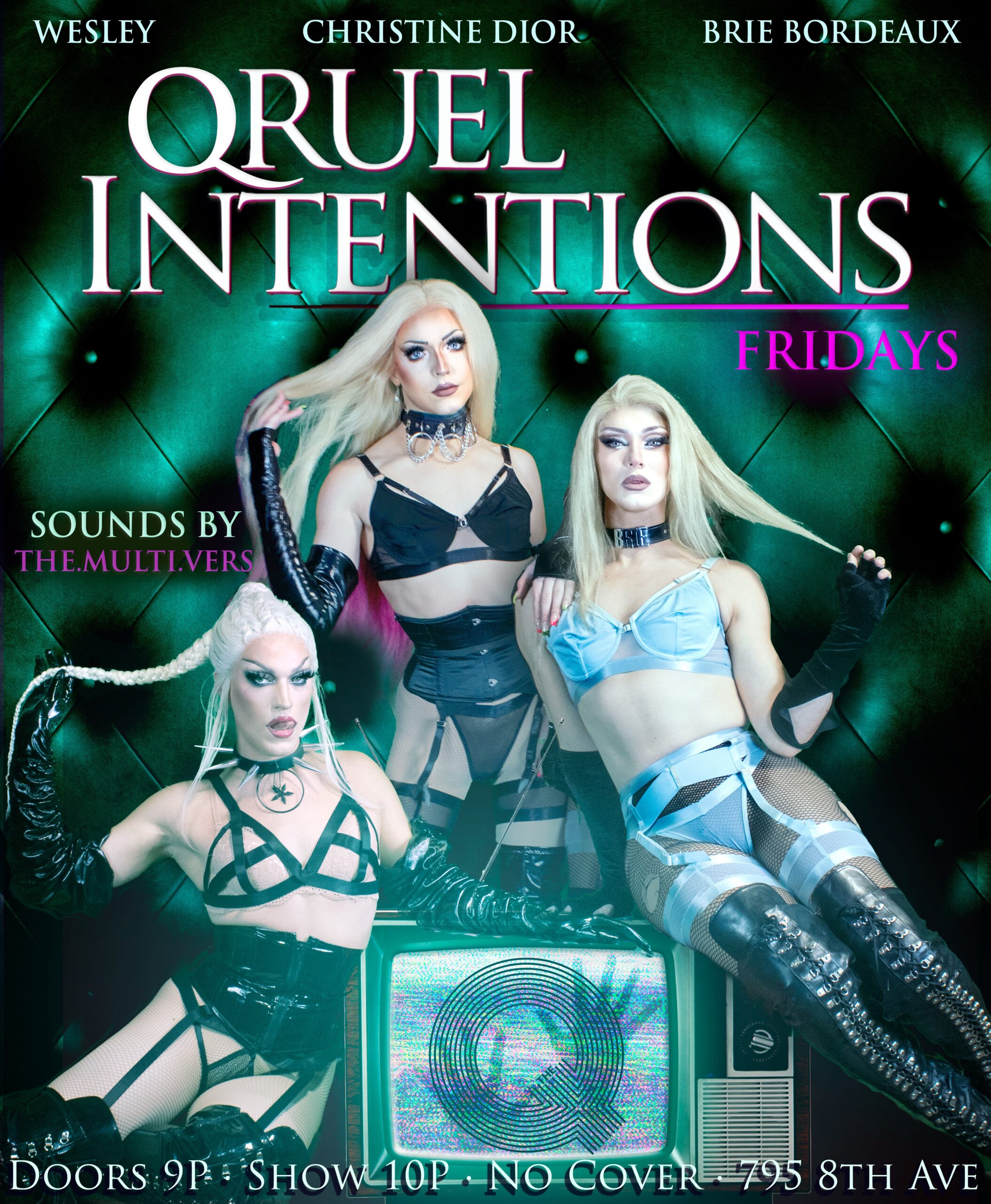 Qruel Intentions
Fridays
Weekly Friday Show 10p A dark, mysterious, high intensity show awaits you every Friday at The Q! As the cast of Qruel Intentions takes the stage. Brie Bordeaux, Christine Dior, and Wesley deliver a full throttle experience complete with live vocals, sickening stunts, and fierce choreography.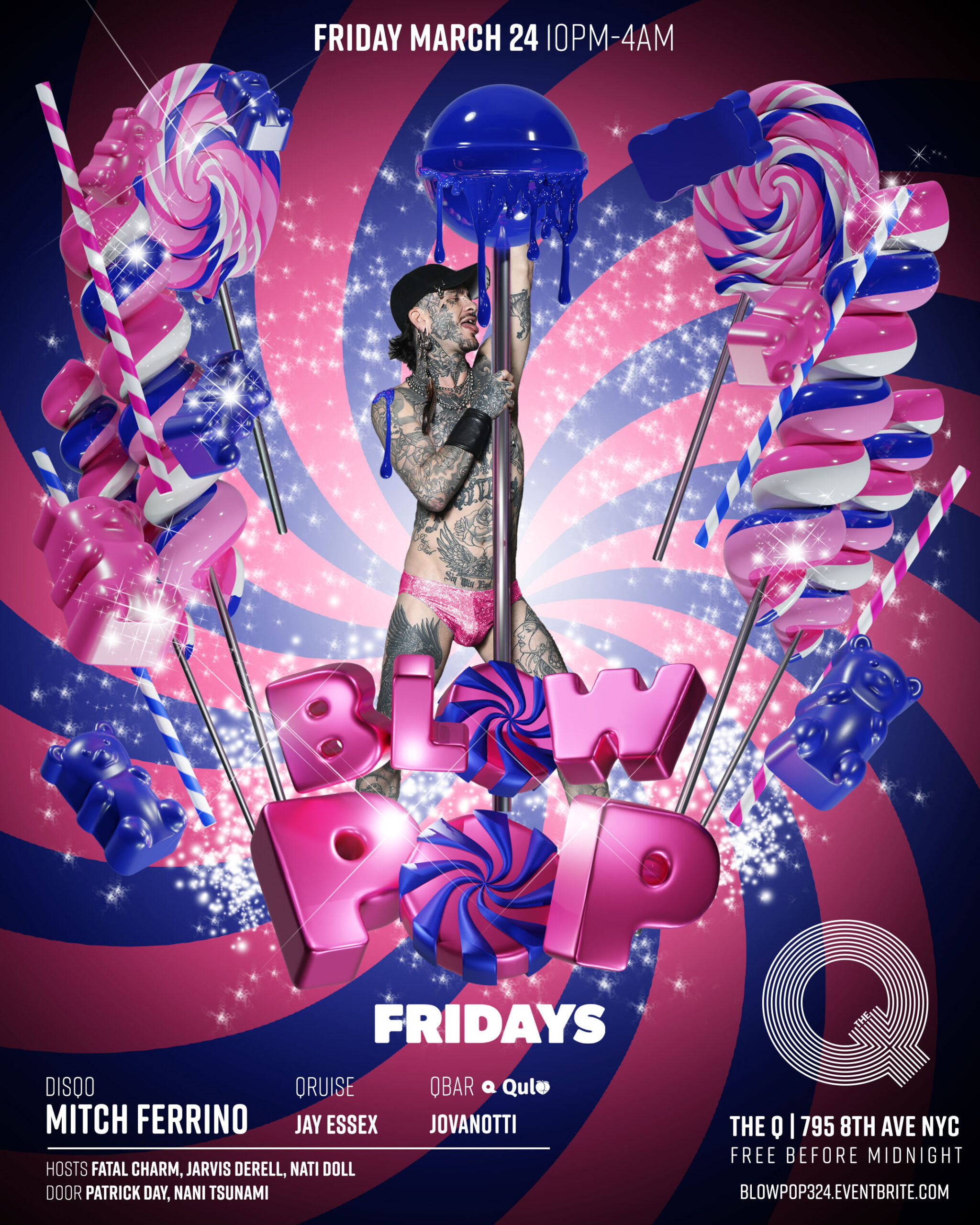 Blow POP
Fridays
The Q! becomes three floors of POP with monthly special performances. Make your way to the first floor QBar our weekly Wednesday Latin party #QULO continues with DJ Roman Sensation . This week on the second floor QRuise catch DJ Jay Essex spinning todays Top 40 hits with a Hip-Hop twist. When you make your way to the third floor DISQO get ready to rage with DJ Mitch Ferrino and the best club mix from our favorite songs HK loves to hear.
RSVP NOW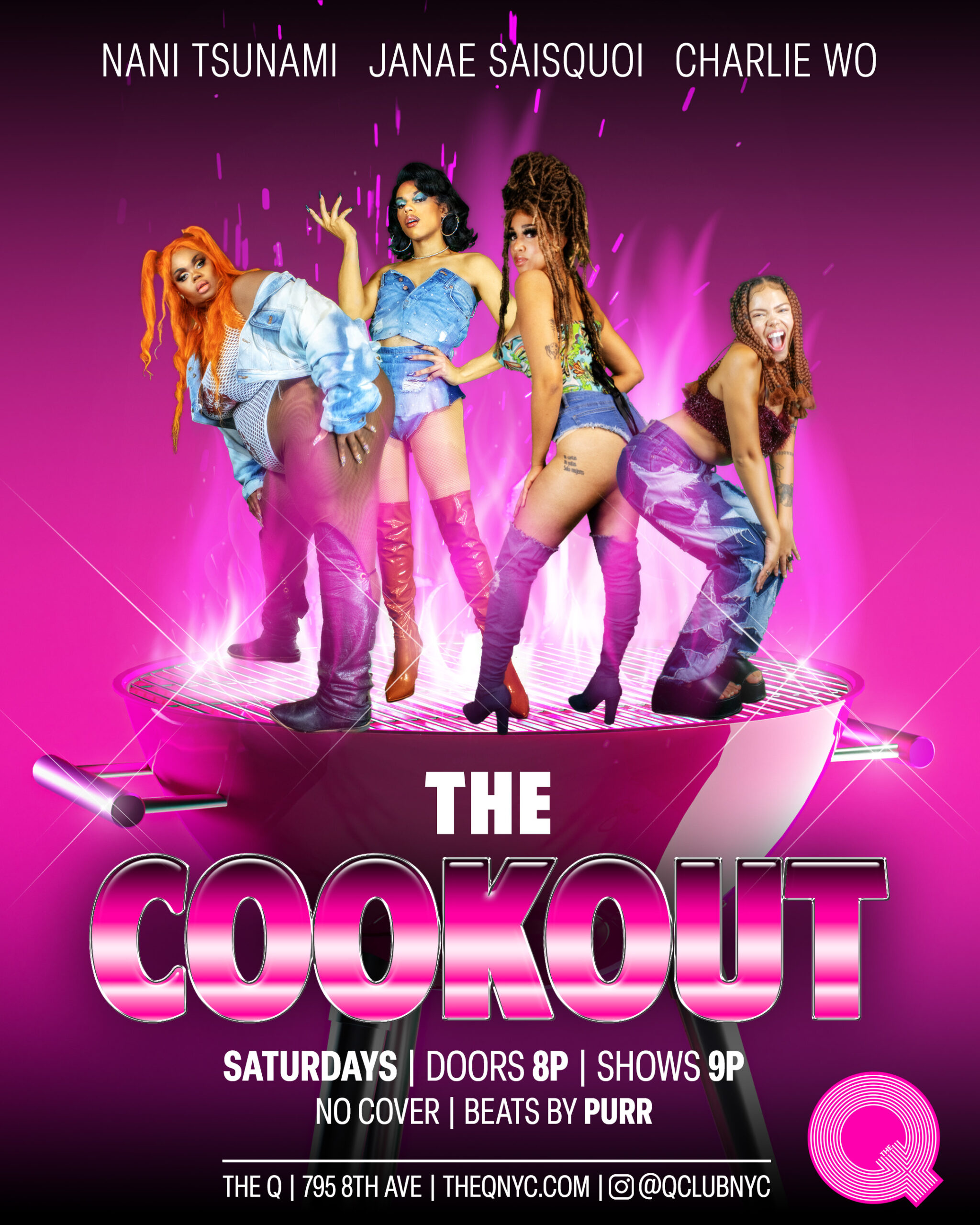 The Cookout
Saturdays
Weekly Saturday Show 9p Get a drink and grab a seat for Hell's Kitchen's Blackest drag experience! The Cookout starring Janae SaisQuoi, Nani Tsunami and Charlie Wo brings you new looks, new numbers, and themes every week as we celebrate black joy and artistry. Baby when you're here, you're family so come ki with your favorite cousins cause you're officially invited to The Cookout.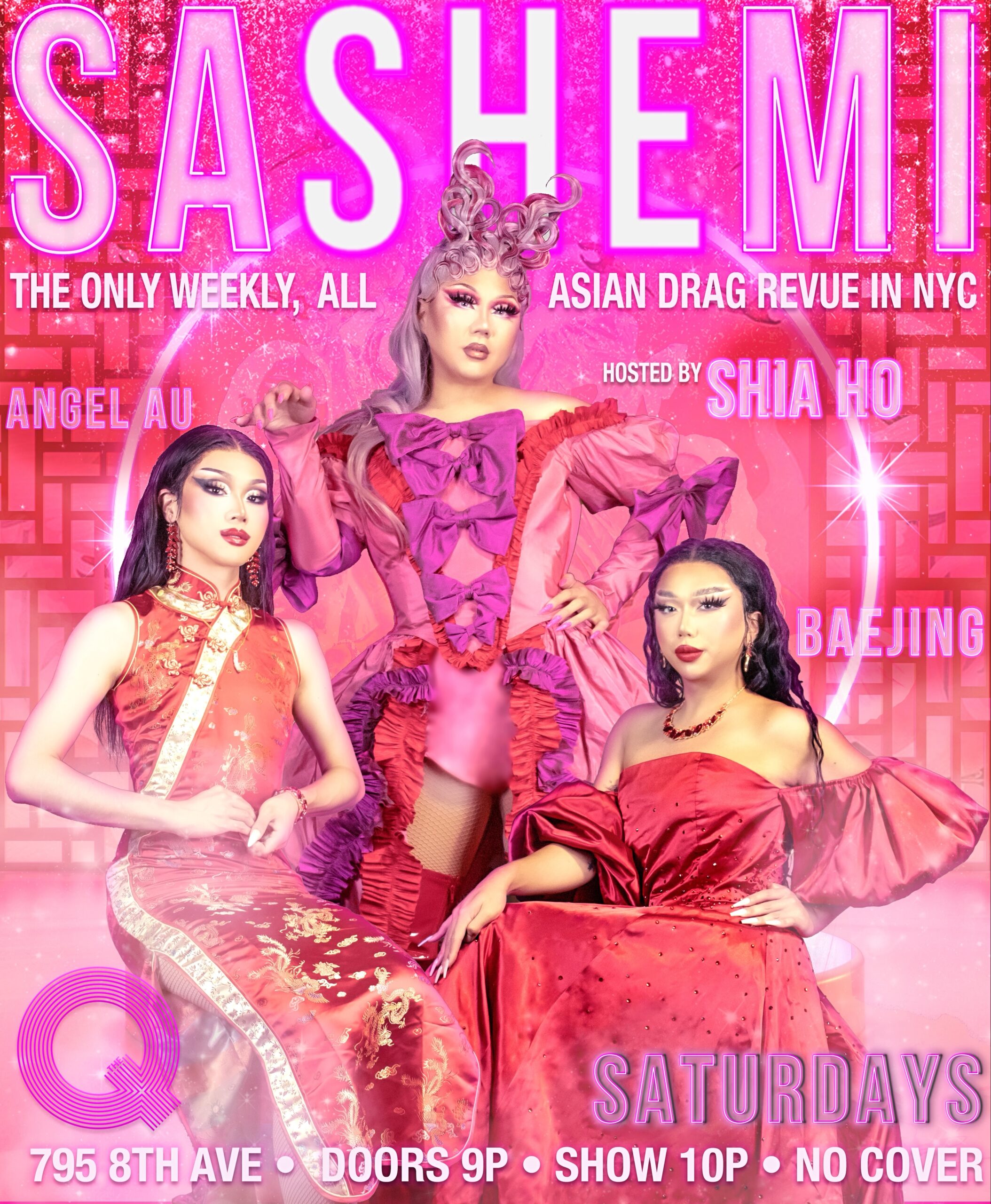 SaSHEmi
Saturdays
Weekly Saturday Show 1030p SaSHEmi is currently the only weekly show that highlights AAPI talent with an all Asian cast! Built as a safe space to celebrate AAPI talent and joy, Shia Ho, Angel Au and Bae Jing serve comedy, dancing, and fierce entertainment every Saturday.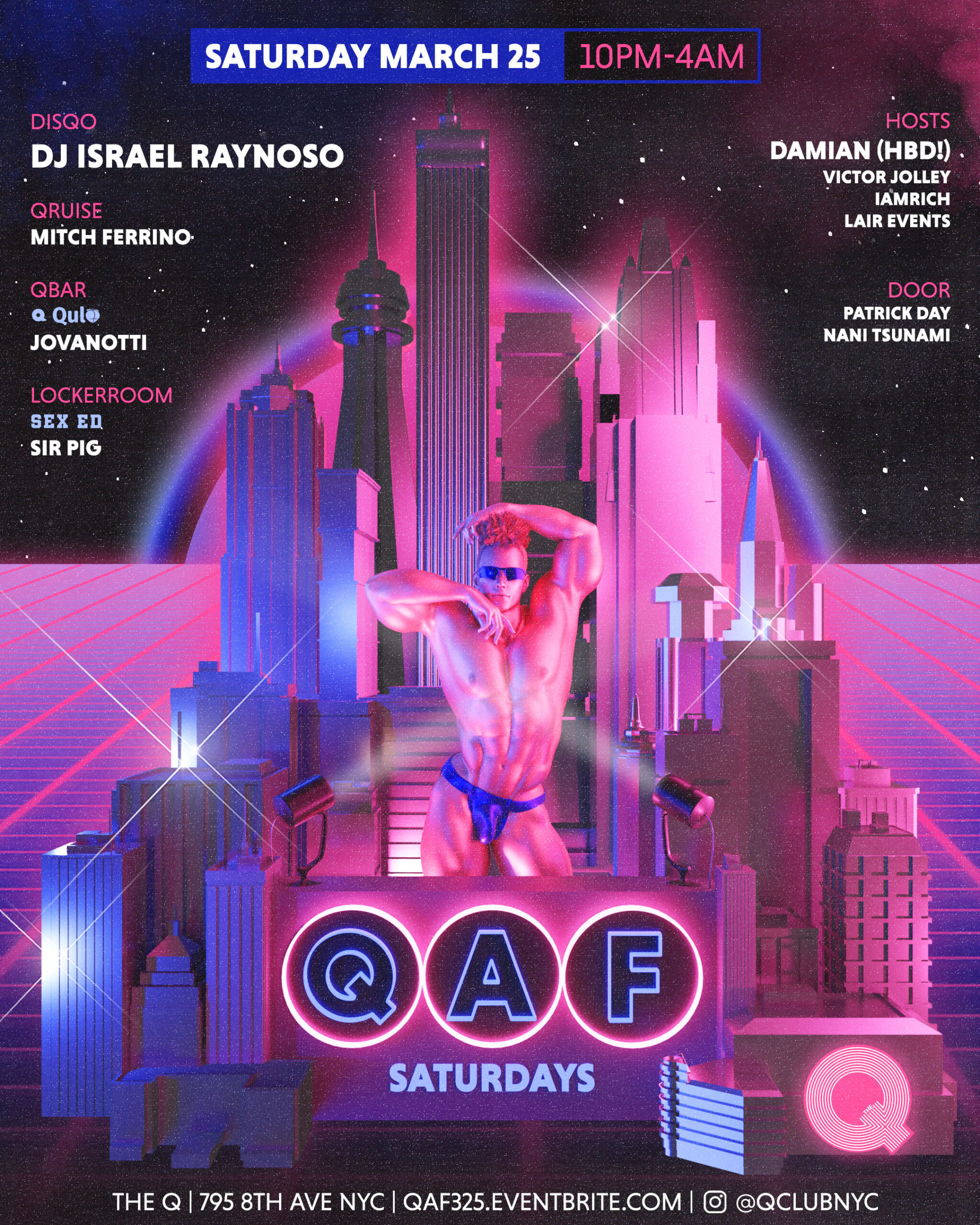 #QAF
Saturdays
Why leave Manhattan when you have three floors of music? The Q presents a multi-level immersive, inclusive experience with a give no F*cks vibe for those looking for that $100 UBER alternative.
RSVP NOW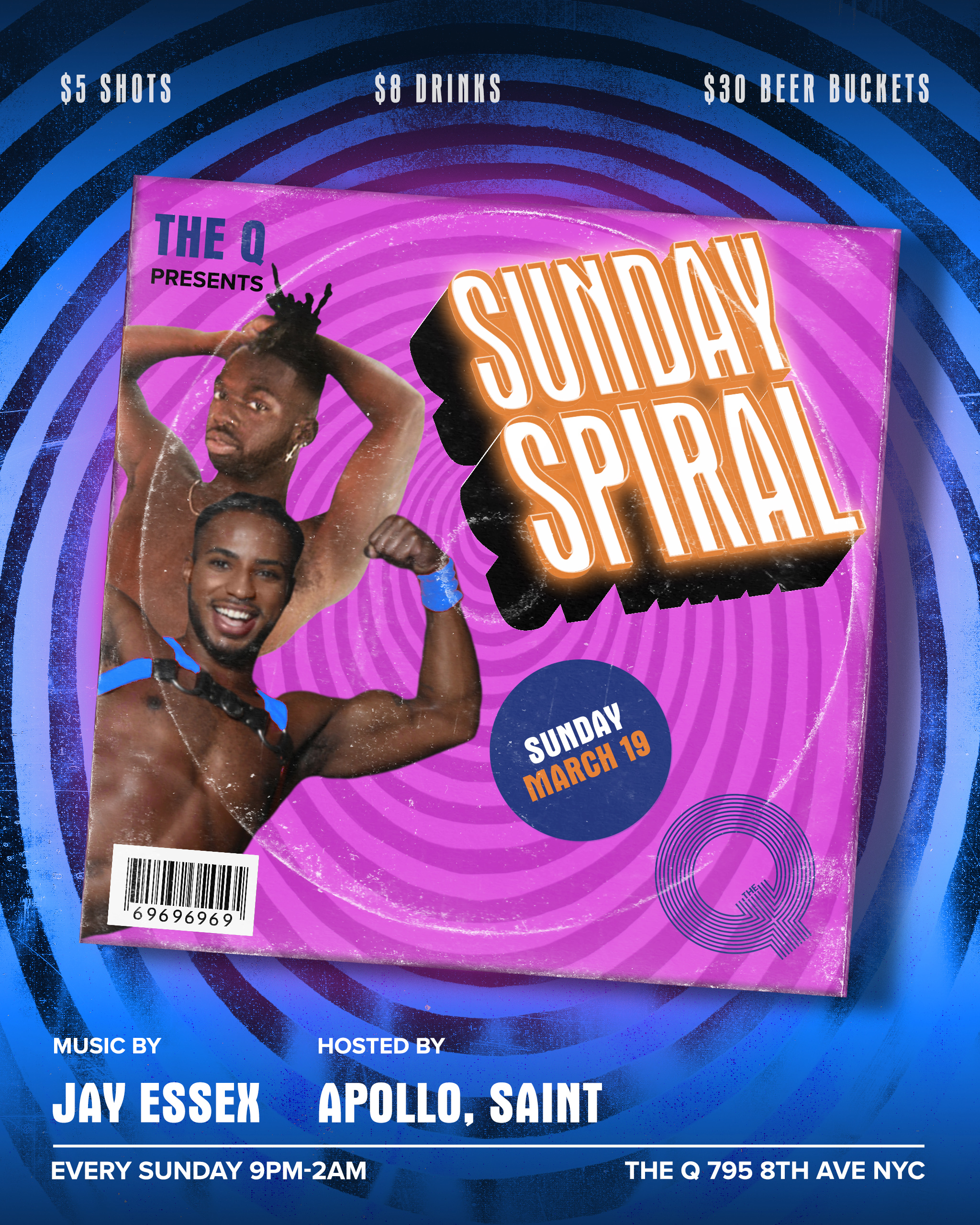 Sunday Spiral
Sundays
Looking to RAGE?! Starting at 11p DJ Jay Essex brings you the hottest live set that will keep you dancing and feeling nostalgic with various Hip-Hop & RnB classics plus the best Top 40 hits on your current playlist. Hosted by Saint Ahmad & Apollo. FREE ALL NIGHT!
ABOUT Q
Welcome to THE Q – a multi-level Queer Nightlife complex in NYC. The Q provides an affirming welcoming and celebratory space for all to enjoy
COME PLAY WITH US
Looking for a space? The Q's three unique venues are the perfect setting for an unforgettable event for guestlists of all sizes.